Hi all,
Here is the second tactile puzzle in the series. If you haven't done the first one you can find it in
This time the puzzle is all about attacking. You are blue, and the situation is as shown in the picture. You know for sure that the opponent will not deploy anything this turn. You are provided 4 cores and 8 bits to do as much damage as possible. Scoring counts as 1 core damage per unit scoring. Good luck.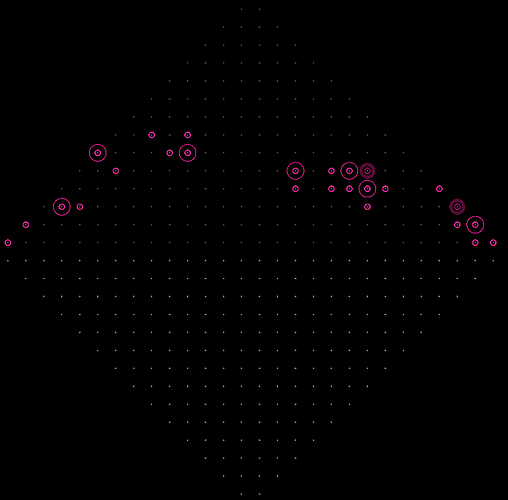 INSTRUCTIONS:
If you haven't tried the challenge before, don't look in the comments. Try it yourself first!
This puzzle is not intended to be solved in-engine. Pick up a pen and paper and try to solve the puzzle without testing it
When you post an answer that you feel confident about please hide the key points in a 'details' block to avoid spoilers.
[edit]: HARD VERSION
To follow up on my previous puzzle. I made a mistake in this one causing it to be much simpler than I wanted it to be. I made a version that should be more difficult. Same problem, different lay-out. Turns out it is quite complicated to make good puzzles O_o. I'll probably mess up a few more times in the future, which means I am learning a lot too

.