Are you ready for the Terminal Global Championships Live?
On April 26 at 5pm EST, 17 universities will compete in the Regional Championships for a place in the Final Four of the Global Championships, along with a chance to win their share of $50,000 in cash prizes and global recognition. This session will also include exclusive software engineering tech talks and a special Q&A with Citadel's Zi Kai Chen and Tyler Hansen.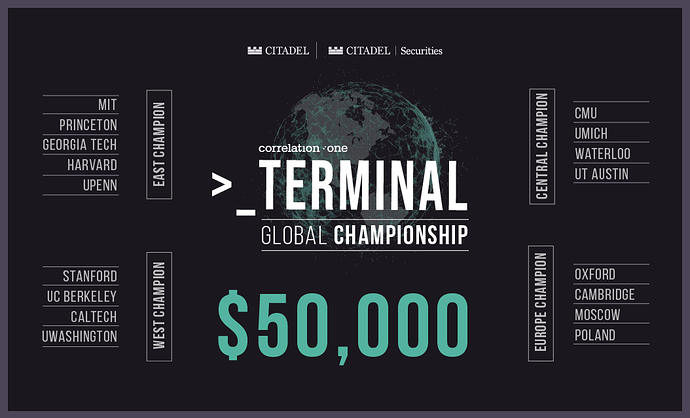 Over the next week, the regional champions will make the final adjustments to their algos and then face off again for the $30,000 first place prize, and the title of 2021 Terminal Global Champion! For anyone interested in spectating, the same zoom link will be used next week, 5pm EST May 3rd.
Terminal is hosted by Citadel and Citadel Securities in partnership with Correlation One.
Sign-up to watch here: https://www.correlation-one.com/terminal