Hi,
When I click the doc server in the github starterkit, I got error " Your connection is not private". Not sure why.
Hello @ghhgkz this error shows if the SSL sertificate of the site has expired.
(this sertiicate proves the validity of the content, and gives you some asurans, and if it is missing, your browser will give you the above warning.)
There is a simple workaround for this , if you click on Advanced, Proceed to …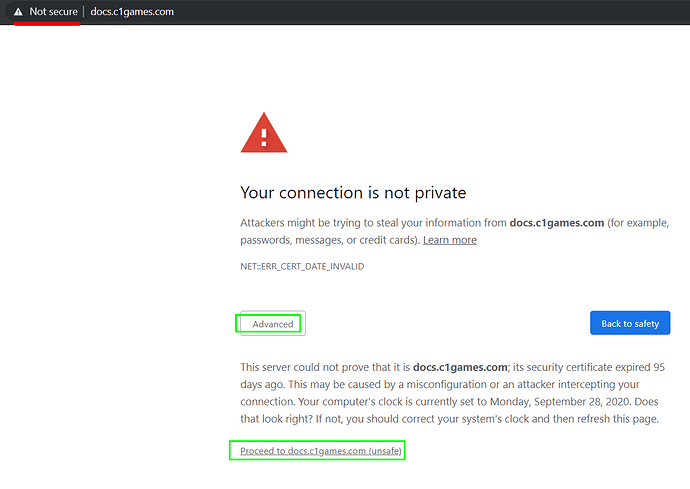 If you trust the site, it should not be a big concern.
We are depricating the docserver and moving all documentation to the c1gamestarterkit as these two sources of documetation were redundant with one another. Docserver will be removed this week.
I used the json documentation a lot from this site. (although it's not up to date anymore)
I think an updated version of this should then also be added to the starterkit.
Forgot to mention it here, but yes this is part of the plan