Hi everyone,
I know this will be unpopular opinion among long standing peers, but wanted to put it out anyways.
For smaller competitions I would propose to limit them only for newly registered persons. E.g. competition like this: https://terminal.c1games.com/competitions/43.
Downsides
We could potentially expect more people with duplicate accounts, but this, as previously, could be avoided by running a background check in case there is a strong suspicion.
One might ask another person to create an account on his/her behalf. Again manual verification would be needed to avoid giving away couple of hundreds to already existing player.
Benefits
By doing this, there would be better chances for retaining the persons who could contribute to the whole community. Rather than scaring them away by giving them almost no chance of winning we could welcome them with sense of accomplishment.
Potentially we could see fresh strategies and learn from them. I of course do not have high expectations, however, it does not have to be the whole pattern. It might be something around the efficiency.
Easier for ambassadors to promote the game.
Neutral IMO.
We could see some of the static metas like baby sawtooths or baby transistors winning these competitions, but this means that people who won invested their time to research, participate reading forum posts and essentially made effort to get there. For those who have been along longer, would be a nice topic for conversation and a hook to get them continuing, thus contributing.
This was inspired after seeing burst of players joining, most likely after seeing Sentdex's video https://www.youtube.com/watch?v=htvFHKA2RSs.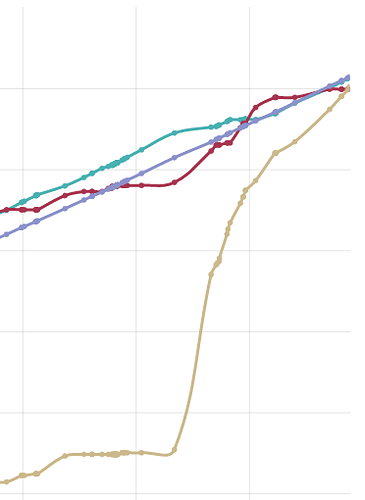 Do you think that similar competitions (https://terminal.c1games.com/competitions/43) should be held only for newly registered players?
Yes, we would all benefit
No, there are more overseen drawbacks
Maybe, but I need to see the official proposal
Cheers,
Janis